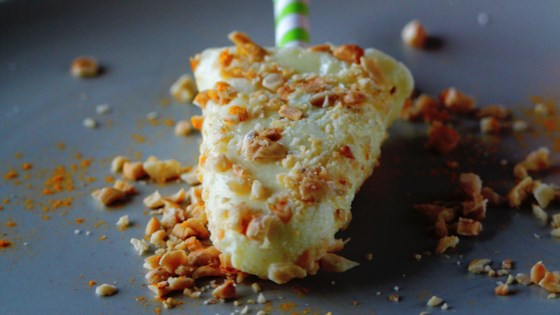 This is a traditional Indian style of making 'Kulfi'. Kulfi is best described as Indian-style ice cream as kulfi unlike ice cream, is not churned.
However, this is a fantastic summer dessert. This is a quick and easy version of kulfi.
This recipe requires 5 minutes Preparation time, 20 minutes Cooking time, 1 hour Additional time, Yield 3 cups, and Serves 6
Ingredients:
Directions:
Stir the goat milk, condensed milk, and dry milk powder together in a heavy-bottomed pan and bring to a boil. Add the sugar, cardamom, and saffron to the boiling milk; reduce heat to low and simmer, stirring frequently, for 10 minutes. Remove from heat and allow to cool to room temperature; fold the pistachio nuts into the mixture.
Pour the mixture into popsicle molds and freeze until solid, approximately 1 hour
Each serving provides 194 kcal; protein 7g, carbohydrates 23g, fat 9g.